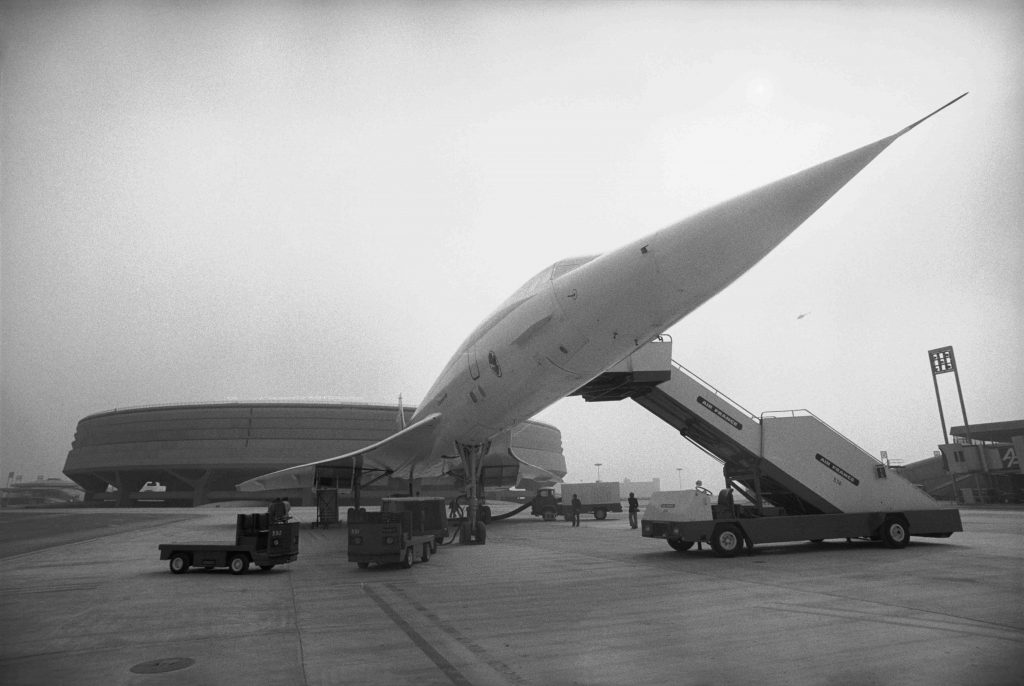 SPACE | june, 2016
TEXT BY TOBIAS CARROLL
How the former outlaw haven of Pine Barrens, New Jersey flirted with and faltered on its planned reinvention as an unprecedented American aerotropolis, leaving behind a vital blueprint for the future of cities.
I
t's hard to know exactly when you enter the Pine Barrens. There's no clear border; instead, it's a slow immersion, suburbs and exurbs giving way to rural spaces, and those in turn transforming into something more primal.
The forests and wetlands of southern New Jersey were once home to colonial-era industry—a place where residents of the newly independent United States could find refuge after being cast out of their communities. It's a region whose history brings together Al Capone and cranberry farmers, supernatural creatures and early American Quakers.
This vast wilderness contradicts the New Jersey cliches of suburban sprawl, shopping malls, and industry. It almost wasn't so. In the peak of the 1960s Jet Age, the pines were very nearly paved over to make way for an airport designed for supersonic jetliners, along with a city that, had it been built, would now be the third largest in the state. The plan presented a newfangled concept that would attract renewed interest decades later, when author Greg Lindsay would coin the term aerotropolis to describe a metropolitan sub-region where the layout, infrastructure, and economy are centered on an airport which serves as a multimodal "airport city" with a commercial core.
In John McPhee's 1968 non-fiction book, The Pine Barrens, the author meets "pineys"—as its residents are known—on the verge of being displaced by plans to create a supersonic jetport. This development would be "connected by a spur of the Garden State Parkway to a new city of two hundred and fifty thousand people."
By the time that McPhee began researching his book, the concept of an airport in the Pine Barrens had already been floating around for a decade. Then as now, the New York metropolitan area's airports were overcrowded; an additional airport would, in theory, relieve some of that congestion. A January 1960 New York Times article alluded to a planned airport site in Morris County, New Jersey, also noting that a site in the Pine Barrens was also under consideration. By August, opposition to the Morris County site had made the Pine Barrens site more appealing. An article in the Times contended that the more southern location—a 40-square-mile tract that sprawls across much of eastern Burlington and western Ocean Counties—would make it ideal for residents of New York, Philadelphia, and even Baltimore. The jetport would be four times larger than Newark Liberty, John F. Kennedy, and LaGuardia airports combined.
F
or a handful of days in the summer of 2009, New Yorkers focused on a particular corner of the internet had cause to panic. A group, it seemed, was advocating for the building of a new airport right in the middle of where Central Park currently exists. To say that the image of one of the largest section of green space in the middle of an increasingly-developed city being paved over for a single-runway airport caused consternation in readers would be an understatement.
The airport plan turned out to be a hoax, but one that stung, tapping into deeper anxieties and feelings of inadequacy when flying in or out of the city. "American airports are commonly seen abroad as symptoms of some deeper malaise," wrote Greg Lindsay in a piece for Fast Company about the hoax. As co-author, with John D. Kasarda, of the book Aerotropolis: The Way We'll Live Next, he's a writer who's spent a lot of time thinking about the subject. As he points out, there are aerotropolises being developed in nations abroad as we speak.
Before the end of this year, on a still-soggy tract that now lies at the creeping border of Bangkok's suburbs, a new $4 billion mega-airport will finally open, forming the heart of a nascent city. When it's finished, the erstwhile Cobra Swamp, now Suvarnabhumi (the "Golden Land"), will pump more than 100 million passengers a year through its glass portals, about as many as JFK, LaGuardia, and Newark airports combined. Within 30 years, a city of 3.3 million citizens—larger than Chicago now—will have emerged from the swampland.
Travel within the United States generally involves a separation between city and airport. There are plenty of reasons for this: concerns about noise and public safety come to mind. That same separation can make airports difficult to access. Portland, Seattle, and Chicago all have direct public transit connections to their local airports. If you're in New York, however, traveling to certain airports from within the city can involve long waits in traffic or multiple transfers on public transit.
The headquarters of the New Jersey Pinelands Commission houses an archive of materials related to the planned city and airport, including several plans from consultants Herbert H. Smith Associates that date from 1962 onwards. The city, referred to simply as "New City" in the plans, was one of several proposals made in response to the question of developing the land around the airport.
Illustrations interspersed throughout the plan suggest a city both futuristic and anonymous, the kind of skylines one might see on display at a World's Fair from decades ago. Aerial views show a modest skyline, with housing extending away from it. The plan features a dense "inner ring" surrounded by an industrial park, high schools, hospitals, a lake, and golf courses. Eleven miles away sits the jetport—convenient, but distant enough to prevent the sounds of takeoffs and landings from being overly disruptive.
Throughout the proposal, one finds passages that seem designed to boost the idea itself. "The New City concept offers a unique opportunity, unmatched in the country, to build a modern major city from a unified plan in a relatively brief period," reads an introductory section. Elsewhere, an argument is raised to combat the notion that this idea is "a foolish scheme of wild-eyed dreamers." The report argues that the plan, in fact, "represents a modest expansion of similar developments that are presently being effected."
It can be difficult to read the descriptions of moving sidewalks and airports populated by supersonic airliners without feeling slightly disoriented. The day of the Concorde has come and gone, but to see charts and tables in the Pinelands Commission archives trumpeting a day in which direct flights from New City to Australia might take a handful of hours can fill a reader with regret at what never was.
W
hile there was heavy and sustained opposition from local conservationist groups, there doesn't seem to have been one decisive moment where the fates of the airport and city were sealed. (Of noted detail, the U.S. Department of Defense has since been revealed as one of the biggest land owners of the Pine Barrens, with 3,200 acres at hand.) Instead, references to it in news reports became less frequent over the years. A plan that had been taken as an article of faith by the residents who spoke with McPhee in the 1960s had become, by the time of a 1974 article, a "dead issue." There are no massive cities or trans-Atlantic flights emerging from gleaming structures where forests once stood; New Jersey does not have its own equivalent to Brasilia. No aerotropolis–at least, nowhere in the Garden State.
The mythology of the Pine Barrens continues to trickle into the larger culture in unexpected ways: it gave one of the best episodes of The Sopranos its title and setting. It's also home to the Jersey Devil, the state's most famous cryptid, a possibly demonic creature that's been the stuff of legends (and an X-Files episode) since the mid-19th century.
With or without New City, the region continues to grow, and it's something that McPhee's work forecast. Early in The Pine Barrens, he references "the great unbroken city that will one day reach at least from Boston to Richmond"—a nonfiction forerunner to the Boston-Atlanta Metropolitan Axis featured in the universe of William Gibson's science fiction classic Neuromancer and its sequels.
But whether we're creating cities in spaces that have never seen such structures, or extending metropolitan areas further and further afield, questions will need to be asked about what we're willing to sacrifice to get to that point of progress, and whether the loss of singular spaces is worth the extension of more familiar ones. The allure of creating something new and better is hard to shake. At the same time, this is at odds with the desire to keep pristine stretches of nature viable and thriving. Decades ago, a clash between these two ideas was averted in southern New Jersey, but another manifestation of the same debate seems inevitable, and perhaps more decisive.
Image Credit: The Concorde supersonic airplane on the airport runway. ©Jean Gaumy/Magnum Photos. All archival photos courtesy of Ocean County, NJ collection.
(Visited 1,258 times, 1 visits today)